KIT FORM Browns Models 1943 John Deere Model BN 3 Wheeler Tractor 1:32 scale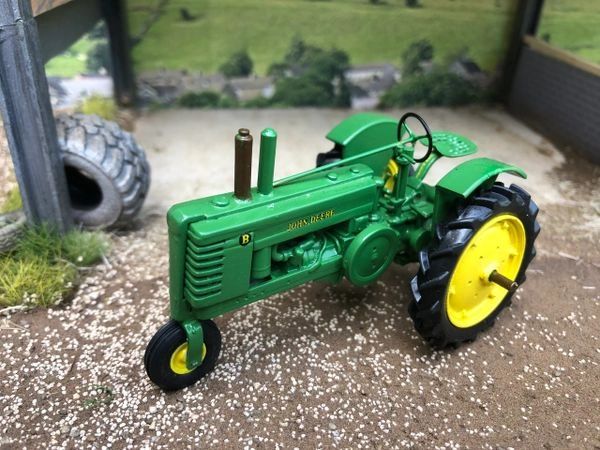 KIT FORM Browns Models 1943 John Deere Model BN 3 Wheeler Tractor 1:32 scale
Browns Models are back
The photos above show the tractor when built up. This can be purchased separately but gives you an idea of the finished product


This is a rare opportunity to purchase the kit of parts to build a Browns Models 1

943 John Deere Model BN Tractor 3 wheeler mudguard styled version in 1:32 scale. 


Introduced in the mid 30s, the originals were referred to as "Unstyled". The second iteration from the 40s was essentially the same tractor but with modernised tinwork, hence "Styled".