Handbuilt TAB Models County 1184 Tractor STUNNING 1:32 scale CHUNKY TYRES VERSION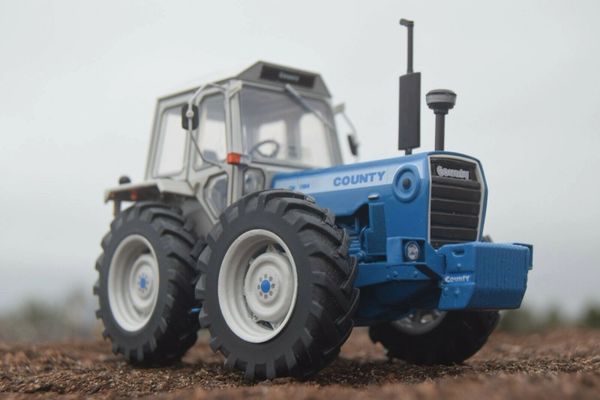 Handbuilt TAB Models County 1184 Tractor STUNNING 1:32 scale CHUNKY TYRES VERSION
Currently out of stock but pre order as next batch is being produced over the coming weeks
Stunning model of the chunky version County 1184 in 1:32 scale in the proper Ford Blue
Many hours have gone into building this one from scratch. 
Hand built conversion and as you can see many hours going into this one
Featuring 
working rear linkage, steering and pendular front axle.
Scratch built 1184 bonnet with front weights.
Sankey wheel rims with solid rubber tyres.
Wheel weights on front wheels.
Detailed Hara cab with revised door mirrors and added door hinges, rear reflectors and decals, even the instructional decal at the bottom of the windscreen.
Then painted in the proper Ford Blue
Intended for display, the wheels are fixed and do not rotate.