KIT FORM Browns Models 1937 Ferguson Brown Model A Tractor Steel Spade Spud wheels version 1:32 scale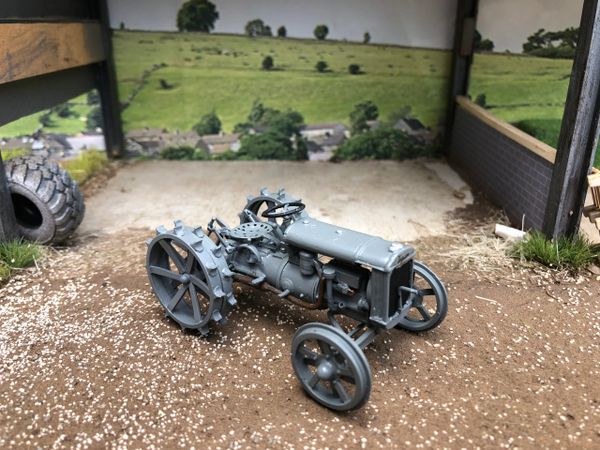 KIT FORM Browns Models 1937 Ferguson Brown Model A Tractor Steel Spade Spud wheels version 1:32 scale
Browns Models are back
photos are of model once built from the kit which can be purchased separately. We wanted to show you the finished product.
This is a rare opportunity to purchase the kit of parts to build a Browns Models 1937 Ferguson Brown Model A Tractor Steel Spade Spud wheels version in 1:32 scale
The first true production Ferguson Tractor, featuring their 3 point linkage, was produced for them by David Brown.

The model depicted features the Coventry Climax engine
You have the opportunity to enjoy a great finished model that you have built yourself