New Holland Hayliner 286 Baler Minitrac 1:32 scale Stunning hand built model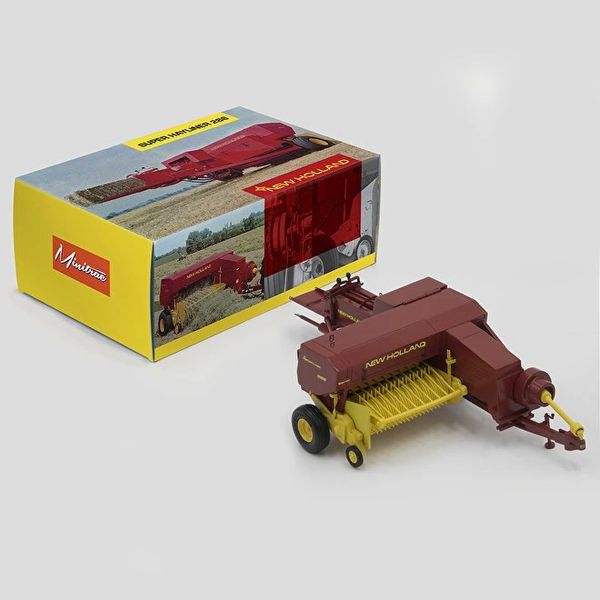 New Holland Hayliner 286 Baler Minitrac 1:32 scale Stunning hand built model
NEW HOLLAND HAYLINER 286 IN 1/32 SCALE
Minitrac turns the New Holland Hayliner 286 baler into a 1/32 scale metal and plastic model, made in a limited edition of 200 pieces!

Again, no concessions have been made with this model when it comes to detailing and execution. We have made many parts movable on this press, which emphasizes important details. For example, the protective cover can be flipped open so that the knotting device can be seen. The pick-up and drawbar can be put in working and transport position, the wagon hook is extendable and the bale carriage is foldable. The model is equipped with many fine metal photo-etching detailssuch as drive chains, star wheel and lifting eyes. The press is mounted on 'Dunlop Implement' rubber tires. Each model is individually numbered and packaged in a beautifully illustrated box.   
PRODUCT DETAILS AND PARTICULARS 
Model made of metal and plastic

Rubber tires, 'Dunlop Implement'

Openable buttoning device cover

Pick-up movable in working and transport position

Drawbar movable in working and transport position

Trolley hook extendable

Individually numbered

Packed in illustrated box